Warm truffle tart with ricotta quenelle, sugar and chocolate sauce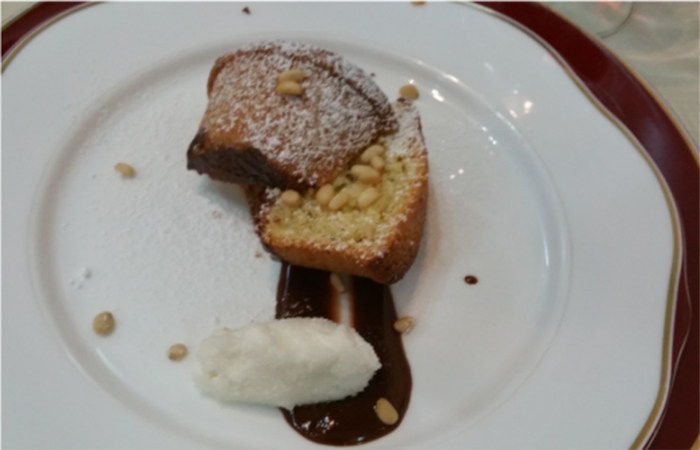 TART INGREDIENTS (4 people)
'King of Truffles' black summer truffle pearls 15 gr
RICOTTA QUENELLE INGREDIENTS (4 people)
HOW TO
Mix the butter, sugar and eggs in a bowl with a whisk.

Wash the chicken pieces with lemon.

Gradually add the sifted flour with the angels yeast.

Finally, mix the "king of truffles" black summer truffle pearls.

Grease and flour 4 aluminum cups and pour the mixture into them.

When the temperature is reached, bake the patties for 20 minutes.

QUENELLE. Using two spoons, form quenelles and put them in the sugar.

CHOCOLATE. Put the chocolate and cream in a glass, cover with plastic wrap and put on 60 percent power for 6 minutes.

COMPOSITION. Place the chocolate cream at the base of the plate, place the hot pie on top and place the sweetened ricotta quenelle next to it.