Although the presence of parmesan and basil in this recipe may remind other regions further north than Sicily, let us also say that basil, tomato, ricotta, pine nuts, extra virgin olive oil make us think of the island of the sun characterized by ancient cultures: Sicily.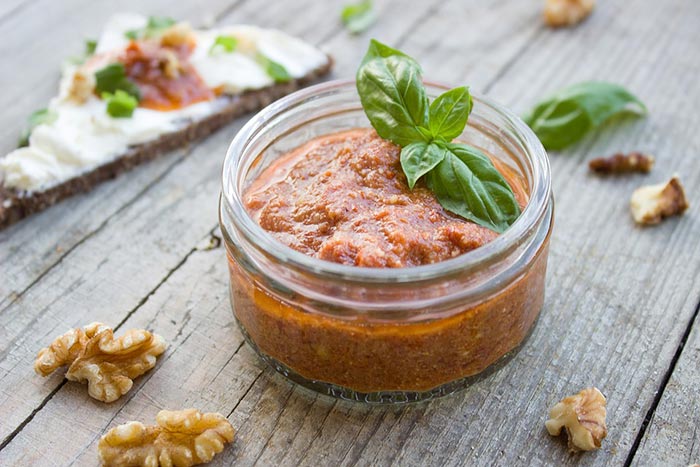 HOW TO
Peel the tomatoes and remove the pulp inside.

Bake at 100 ° for 60 minutes on baking paper.

Wash and dry the basil, removing the stems.

Chop the garlic after peeling it.

Put all the ingredients reduced in small pieces into a mixer for a few minutes.

Season the Sicilian pesto with salt and add a pinch of pepper.

Pour the pesto into a bowl, add the ricotta and stir.