Shrimps, Balsamic Cream and Floral Pearls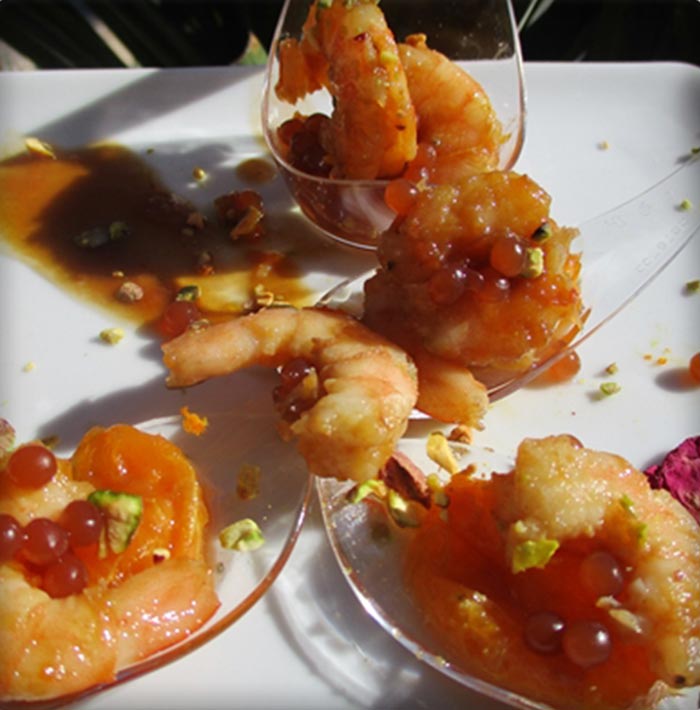 INGREDIENTS
400 g of whole raw prawns or prawns

1/4 glass of fruit juice (tropical coconut)

2 tbsp of balsamic vinegar cream

Floral pearls – balsamic fir cream (decoration)

2 mandarins or 2 untreated oranges

1½ liter of salted water (coarse salt)
HOW TO
Put the whole prawns in salted boiling water, for 2/3 minutes (they should be just pink). Drain and shell them.

Peel the mandarins and remove the supremes with a knife.

In a pan, reduce the fruit juice with the honey and the cream of balsamic vinegar.

As soon as the sauce thickens, caramelize the supremes with the peeled prawns for 1 to 2 minutes. Let cool slightly.

PRESENTATION. Place in the bottom of the spoons 1 or 2 supreme with 2 caramelized prawns. Sprinkle with crushed pistachios and balsamic pearls.